A Sermon for the 15th Sunday after Pentecost (9/22/19)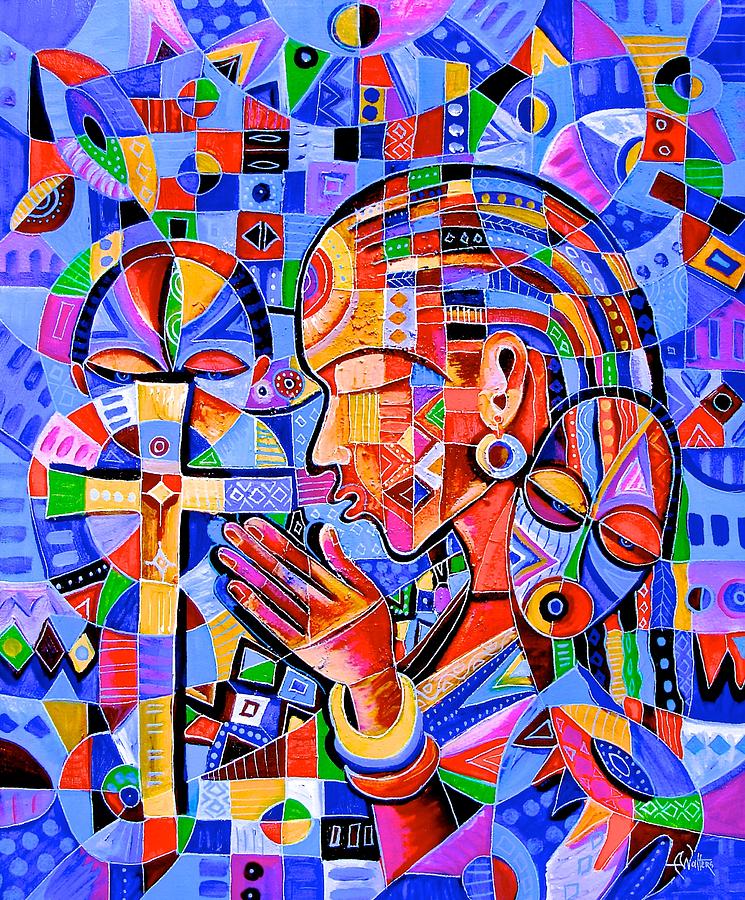 Prayer. As most of you know by now, we've been talking about prayer this past month in our after-school acolytes meetings. We've done some interesting things when it comes to prayer, like asking ourselves the question: "why do we pray?" We've re-written the Lord's Prayer so it makes sense to us. We've written prayers together, and we've been able to hear our acolytes offer prayers for us each week here at church. So this week I'd like to talk about about prayer, and I've been asking myself the same questions that I asked our acolytes: why do we pray? How do we do it? How do we know when we are doing it right? And, perhaps most importantly, how do we know it works?
These questions remind me of a quote by CS Lewis. Lewis was, of course, the writer of the Chronicles of Narnia, one of my favorite series of books. He also wrote many novels for grown-ups and books on the Christian life. In 1993 a movie called Shadowlands was produced that tells the story of the life of CS Lewis, in particular his relationship with his wife, Joy. Through the course of the movie, his wife Joy succumbs to cancer, and passes away. At one point a friend of his says, "I know you've been praying and now God is answering your prayers." Lewis responds, "That's not why I pray [to get things.] I pray because I can't help myself. I pray because I'm helpless. I pray because the need flows out of me all the time. Prayer doesn't change God, it changes me."
Prayer doesn't change God, it changes me. Perhaps this is the reason that we pray, or at least it's a very good reason to do it. It changes something about us, something about the world in which we live, it connects us to something different and it gives us hope. But not all prayer is positive, in fact sometimes we pray like we've been kicked in the gut. In our old testament reading this morning, we read heart-wrenching words from the prophet, Jeremiah. "My joy is gone, grief is upon me, my heart is sick," it begins. "For the heart of my poor people I am hurt, I mourn, and dismay has taken hold of me. Is there no balm in Gilead?"
These are the words of a man sick to his heart with grief. All around him, people are hurting. All around him, people are struggling. All around him, people seem to turn everywhere but to God. Just like today. As I mentioned in our children's message this morning, as a prophet Jeremiah is called to speak truth, to tell the people how to mend their lives, how to get better, how to be better. But there's a moment when you read this passage in Jeremiah 8 and you can feel the prophet's cry. You can hear the words of someone who is truly empathizing with those he cares about. Jeremiah has a wounded heart for his people, he takes on their sadness and makes it his own. He is changed by what he has seen and is seeking ways to mend his people's hearts, and his own. And so he prays. He prays for healing. He prays for a physician. Are your prayers sometimes like that? Prayers that come from deep within? Prayers that come in desperation? Prayers that come because you don't know what else to do. Jeremiah is the model here. Jeremiah is looking for answers. And so do we.
This is prayer that is much more than the 'thoughts and prayers' we see so much of on social media. Prayer is, after all, the cry of a wounded heart, the hope of a man, a woman, or a child that there will be, could be, be a better world and a better future. Too often these days when difficult circumstances arrive, and they seem to arrive almost every day, don't they, our response is to say, "my thoughts and prayers are with you." This is a nice sentiment, but unless we do what Jeremiah does, unless we truly empathize with what is happening around us, to the people that are affected and tempest tossed, than I wonder, are our prayers fruitful? Prayer doesn't change God, after all, prayer changes us. And after we pray, what then? We here in the Church have an answer: Act. Take action. Make that prayer of yours come to life. You've often heard me say, "you are the hands and feet of Jesus in the world." When we go further than simply saying, "my thoughts and prayers are with you" and say, "I hear you, I'm here for you," then we are truly beginning to make a difference.
                  There are a lot of wounds these days, in our hearts and all around the earth. I think about those of you who are grieving loved ones, those of you who are recovering from a diagnosis, those of you who are lonely or overworked and overwhelmed. Like Jeremiah, our prayers reach from deep within us and we beg God for a break, for just a little rest, for a little less sadness and a littler more joy. Life can be really good but man, life is hard sometimes, too. We can relate with the people Jeremiah is speaking about, people who are crowded in on every side, pushed around, sometimes with little hope in sight. Sometimes it feels that these same stories have been repeated over and over again, and it's true. But the good news is that there is a balm in Gilead. There is a physician that heals us.
God is with us.